Dental Fillings Near You
Most people require fillings at some point in their lives. If you want a dentist that's going to complete the procedure quickly and without any problems, the Grande Prairie Northern Dental Centre is the place for you. If you have a cavity and you require a filling, it's critical to both your long-term oral health and the aesthetics of your smile. Here's what you need to know about how our dental clinic handles fillings in Grande Prairie, AB.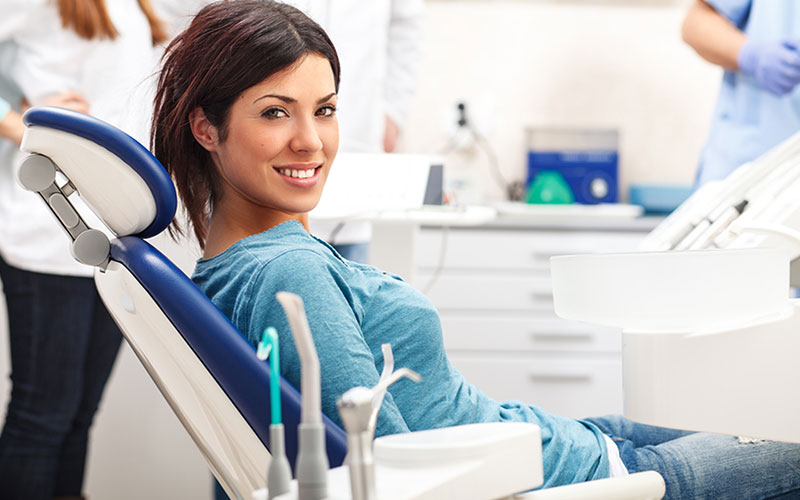 The Science Behind Your Filling
So you believe that you need a filling? We can help with that. All you need to do is come in for an exam and our team will be able to confirm if you have a cavity or not. A cavity is when your tooth has broken down and much of the tooth structure has decayed. The filling ensures that no further damage can occur, as well as restoring normal tooth function. Dental fillings near you are the most basic dental procedures performed.
Why Composite is the Way to Go
Here at Northern Dental Centre, we only use composite filling material. For more than a century, the silver amalgam filling was the filling of choice for dentists. It was easy to work with and cheap, but studies have found it is no longer the most appropriate filling material to use due to the mercury content in amalgams.
Composite fillings in Grande Prairie, AB are also known as white fillings. To perform this procedure, your dentist will remove any decay inside of the tooth and place thin layers of composite resin in the hole. Your dentist will use a special light to harden each layer and once the final layer is hardened, they will shape the filling for a natural-looking and feeling restoration.
Are Fillings Indestructible?
Fillings are designed to withstand a significant amount of pressure when chewing. But over time they do become weaker and one day you may need to return to your dentist to have this restoration fixed. We regularly replace the older fillings of our patients. You can also take advantage of our filling replacement service. Many patients want to get rid of their old amalgam fillings in exchange for a composite filling near you. This is a service we offer and can be performed in a single visit.
Pain-Free Fillings
Our dentists may offer Waterlase/Biolase laser treatment for your fillings, depending on your conditions! This advanced dental technology provides a painless, drill-free procedure with no need for anesthetic.
FAQs for Fillings
How do I know when I need a filling?
Cavities can be painful, but most of our patients find out that they need a filling after they undergo their regular examination with us.
Does a filling mean I have poor oral health?
Not necessarily. Fillings near you are not just designed for cavities. Any holes in the teeth can require a filling. These holes could be caused by trauma, poor oral health, or simply due to your genetics!
If you require a filling in Grande Prairie, AB or you want to talk to us about your oral health, call the Northern Dental Centre today.