Digital Technology Near You
At the Northern Dental Centre, direct dental imaging, such as X-rays and intra-oral dental imaging is used by all of our dentists. Direct dental imaging is the latest in diagnostic tools that allow us to better diagnose the problems of our patients. Since moving from analog to digital imaging, the diagnostic process is simpler and faster. We can also retrieve images more easily and manipulate the images to gain a better perspective of the real problems patients like you are experiencing.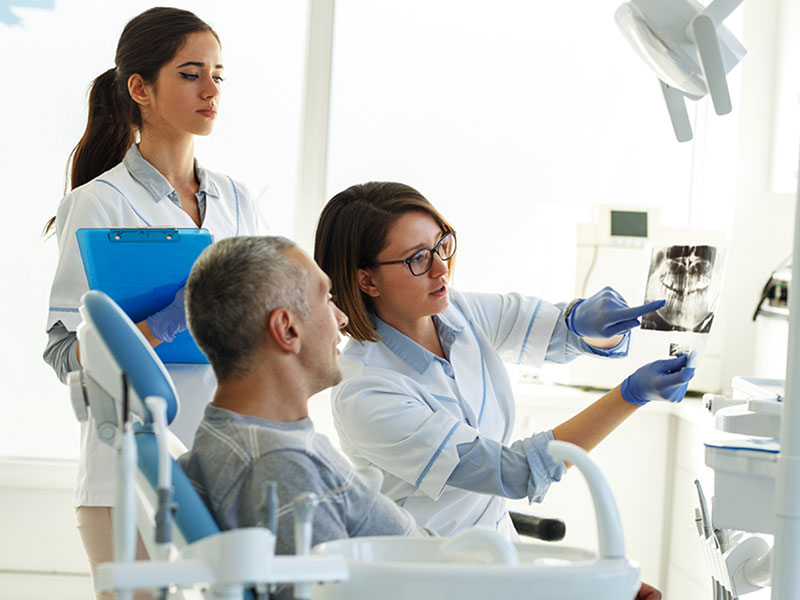 X-Rays
X-rays near you are a crucial part of the diagnostic process. They're vital for our dentists to not only determine what the problem is but the root cause of the problem. Today we use digital X-rays because they use less waste and they can be produced much faster. Traditional X-rays used to use radiation to form the image, which is naturally harmful to everyone present. The digital version doesn't use as much radiation and the images are of far greater quality.
Intra-Oral Dental Imaging
Intra-oral dental imaging near you is a more accurate way of taking a picture of your mouth. We use several different types of intra-oral cameras here at Northern Dental Centre for procedures such as:
Dental imaging of tooth decay
Invisalign scans
Same-day CEREC crown scans
Guided implant scans
3D scans
You may see one or many of the above dental imaging in Grande Prairie, AB at your appointment with us here at the Northern Dental Centre.
CEREC Crown Technology
CEREC crowns near you use a digital technology that allows you to have your tooth prepared, and crown cemented all in the same day with no need for a temporary crown in between.After preparing your tooth, our dentists use an intra-oral camera to scan and create 3D images of your tooth. The camera is smaller than the point of a ball pen and is comfortable.
A digital 3D image of your tooth and crown with precise measurements will be designed by our dentists using the assistance of a computer. All edits are made for precision and once the final design is complete, a crown is carved out of a ceramic block by a milling machine to replicate the design.
To learn more about digital technology in Prairie Pines, AB, schedule an appointment today.