Emergency Dentist Near You
Waiting days or weeks for a dentist appointment can be a painful and gruelling ordeal, especially if you need an emergency dentist. Northern Dental Centre wants to ensure that current and prospective patients receive treatment right away, especially in the case of a dental emergency.
Although we don't offer 24-hour services, our emergency dentist in Grande Prairie  strives to see our patients who are dealing with a dental emergency as soon as possible during our regular office hours. At our dental clinic, we offer same-day and walk-in appointments for emergency dental care near you. When you or your family member is facing a dental emergency, we prioritize you and will provide effective emergency dental treatment in Grande Prairie, AB quickly.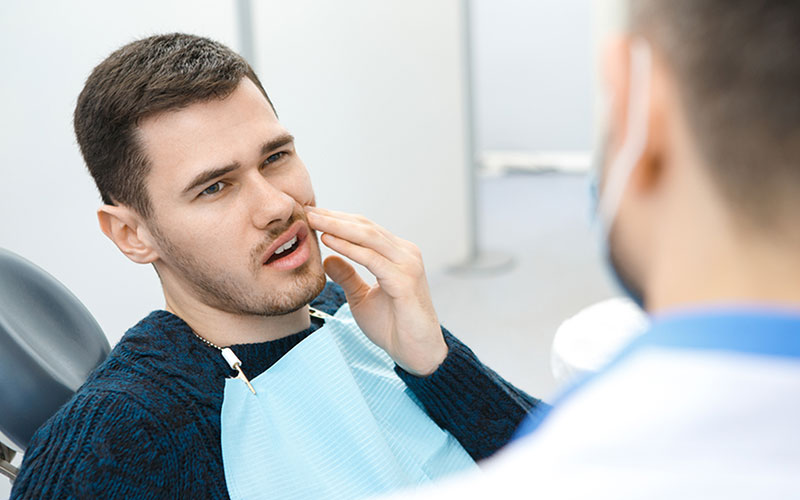 Common Dental Emergencies
If your tooth is chipped, broken, or knocked out of its socket, immediate treatment can prevent irreversible damage or the complete loss of your tooth. You will need to visit your emergency dentist in Grande Prairie immediately. Tooth pain or mouth pain also indicates that something is wrong and will require prompt attention. When your delay is seeking emergency dental treatment in Grande Prairie, AB at our dental office, your condition and pain will likely worsen. Your body is affected by your dental health and untreated health conditions could lead to greater health concerns.
Looking for Emergency Dental Treatment Near You?
If you are suffering from any of the following emergency conditions, seek emergency dental treatment near you at our dental office:
A toothache or painful tooth
Sensitive teeth or gums
Chipped, broken, or loose teeth
Loose or knocked-out teeth
Bleeding
Swollen or inflamed gums
Concerns following trauma or injury
Loose, broken or missing dental crowns, fillings or bridges
A broken orthodontic device
Gum abscess and infection
An abscessed tooth
A broken veneer
A broken denture
Other pain in your mouth
Our emergency dentist in Grande Prairie is equipped with all the skills and knowledge needed to treat you.
Urgent Treatment
When you encounter a dental emergency and require emergency treatment, our highly skilled team is professional, compassionate, and supportive. Our emergency dentists near you and the entire staff understand the discomfort or extreme pain you might be enduring. Luckily, we can help and are here when you need and provide emergency dentistry in Grande Prairie, AB. Don't wait to schedule an appointment, it could save your teeth and prevent dental issues from worsening and requiring more extensive treatment! Visit our emergency dentist near you or walk-in clinic grande prairie today!