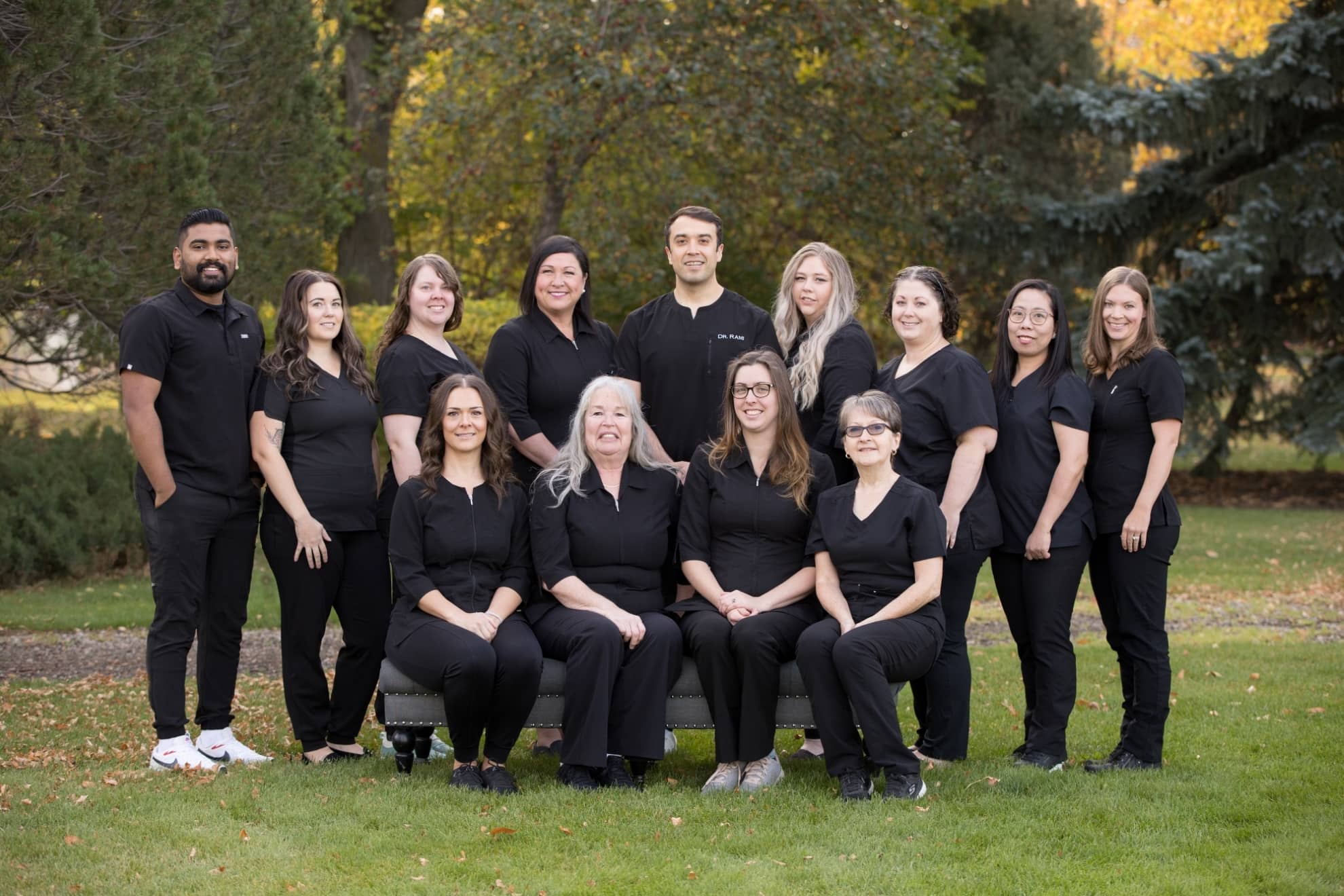 Meet the Team at Northern Dental Centre
Our team at Northern Dental Centre is dedicated to providing a patient centered approach to your dental and overall health. We work collaboratively to provide top quality service and an exceptional experience every time you visit our location. Dr. Rami and the team prides themselves on listening and clear communication so you feel comfortable every step of the way.
Your oral health and happiness are our highest priority and our team goes above and beyond to ensure your comfort while in our care. If you have any questions or would like to schedule an appointment, contact our dental office today!
Dr. Rami Khalil – Dentist
Dr. Rami is a proud dentist and owner of Northern Dental Centre. He joined the team as an associate early on during the COVID pandemic and quickly recognized this was the place he wanted to call home. His values align with those of Grande Prairie, having a strong sense of community and passion to live a healthy lifestyle, and this is where he finds himself grounded.
Dr. Rami grew up in London, Ontario and attended Western University. After completing an Honours Bachelor of Science degree in biological and medical sciences he went on to complete his Doctor of Dental Surgery. Having established a general practice in dentistry, Dr. Rami is keen on continuing education and hands-on training to further his knowledge and skills and is passionate about incorporating the latest dental materials and technology to enhance the quality of care he provides to his patients.
Outside of dentistry, Dr. Rami enjoys spending quality time with family and friends, travelling, getting active, and discovering new sushi restaurants. Being relatively new to Grande Prairie, he is excited to meet people in the community and discover the many local ways to explore its great outdoors. Grande Prairie has welcomed him to stay, and he looks forward to welcoming you to Northern Dental Centre.